Monthly Mortgage Insurance on FHA loans will drop by almost half
Posted on January 12th, 2015 by Underwood Mortgage Group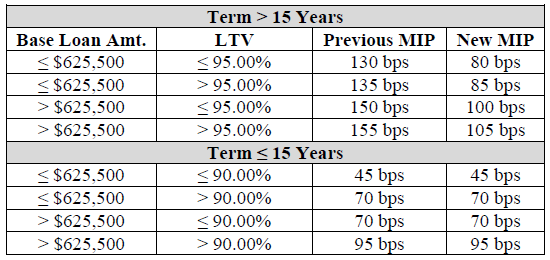 Starting January 26, 2015, monthly mortgage insurance (MIP) on FHA loans will drop by almost half. In two weeks, borrowers utilizing FHA financing will be able to afford a lot more house!
The Highlights:
-Annual premium is reduced 50 basis points on both purchase and refinance transactions.
-Applies to all FHA loans w/ terms greater than 15 years
-There is no change in premium on 15 year or shorter terms
-All loan types are affected except streamline refinances that are refinancing existing FHA loans endorsed before May 31, 2009
-Hawaiian homelands (Section 247) are also excluded.
There is no change to the upfront premium or the life of loan requirement.
Posted in Mortgage/Finance