Posted on April 30th, 2014 by Underwood Mortgage Group
Starting January 10, 2014 the Consumer Financial Protection Bureau (CFPB) initiated new mortgage rules. The main goal of these rules are to to ensure that the borrower can afford to repay their mortgage. We have listed four main things that...
Posted in Credit/Loans
read more
Posted on February 28th, 2015 by Underwood Mortgage Group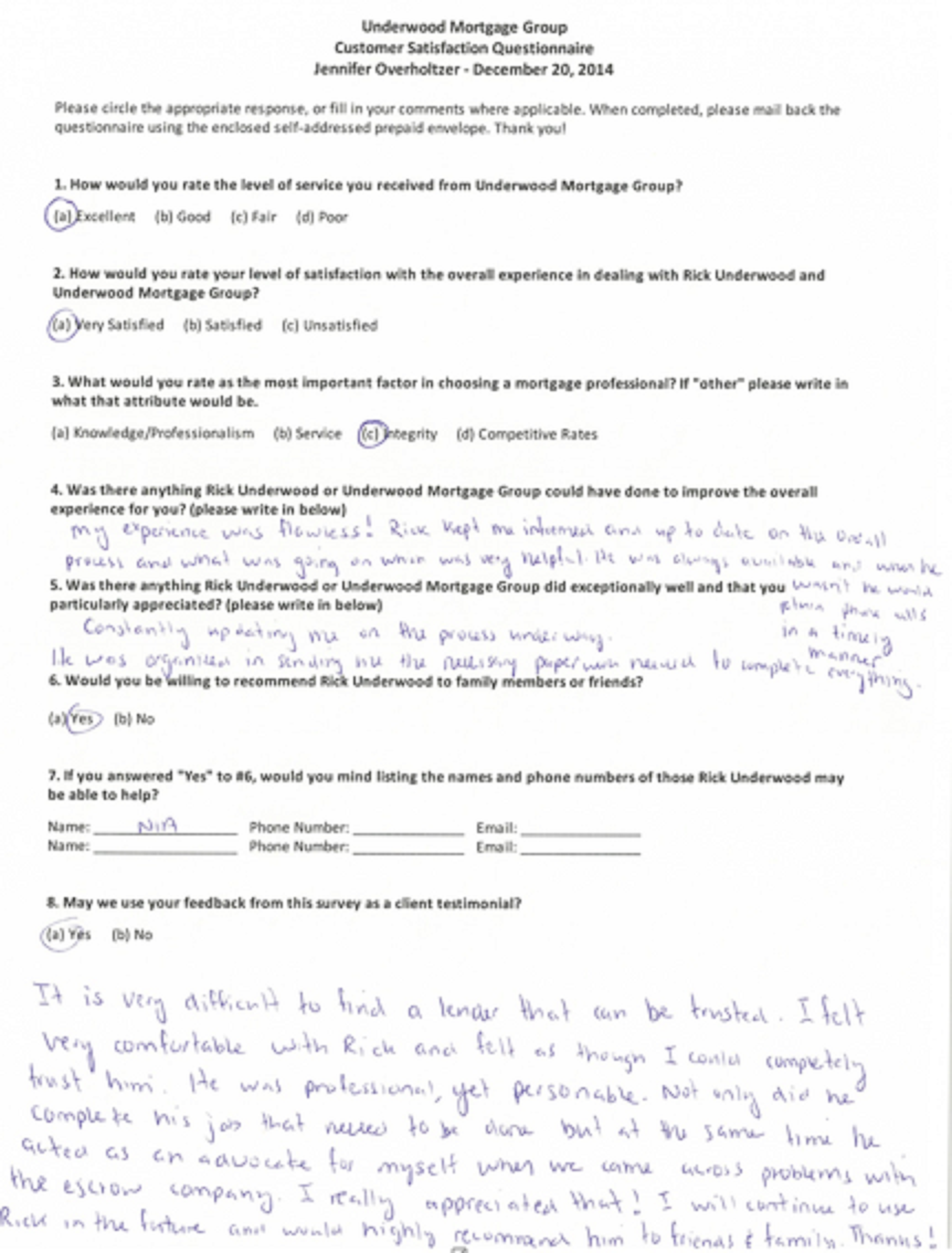 Okay, we know it's bragging, but our clients love us!
"My experience was flawless! Rick kept me informed and up to date throughout the entire process and what was going on...

Posted in Credit/Loans

read more