Client Testimonial
Posted on February 28th, 2015 by Underwood Mortgage Group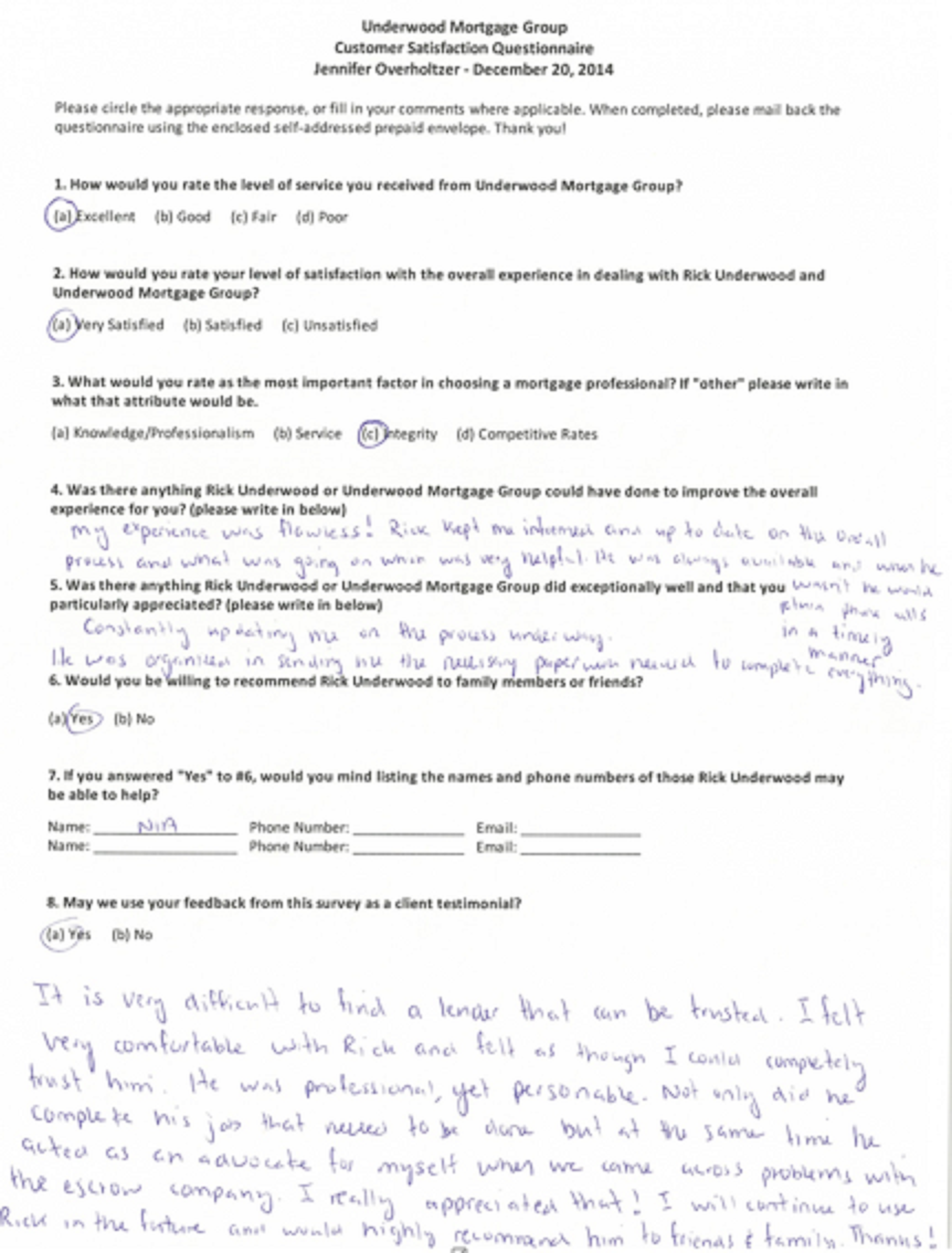 Okay, we know it's bragging, but our clients love us!
"My experience was flawless! Rick kept me informed and up to date throughout the entire process and what was going on – which was very helpful. He was always available, and when he wasn't he would return phone calls in a timely manner."
"It is very difficult to find a lender that can be trusted. I felt very comfortable with Rick and felt as though I could completely trust him. He was professional, yes personable. Not only did he complete his job that needed to be done, but at the same time he acted as an advocate for myself when we came across problems with the escrow company. I really appreciated that! I will continue to use Rick in the future, and would highly recommend him to friends and family. Thanks!"
-Jennifer Overholtzer
Posted in Credit/Loans